Worship status (last updated 23rd January)



The plan is for the Church to re-open for worship in person on Sunday the 30th of January. This will also be our Communion Service. We would ask that anyone wishing to attend should bring their own bread and wine, or equivalent.

The Rev David P Hood Minister of Paisley South Church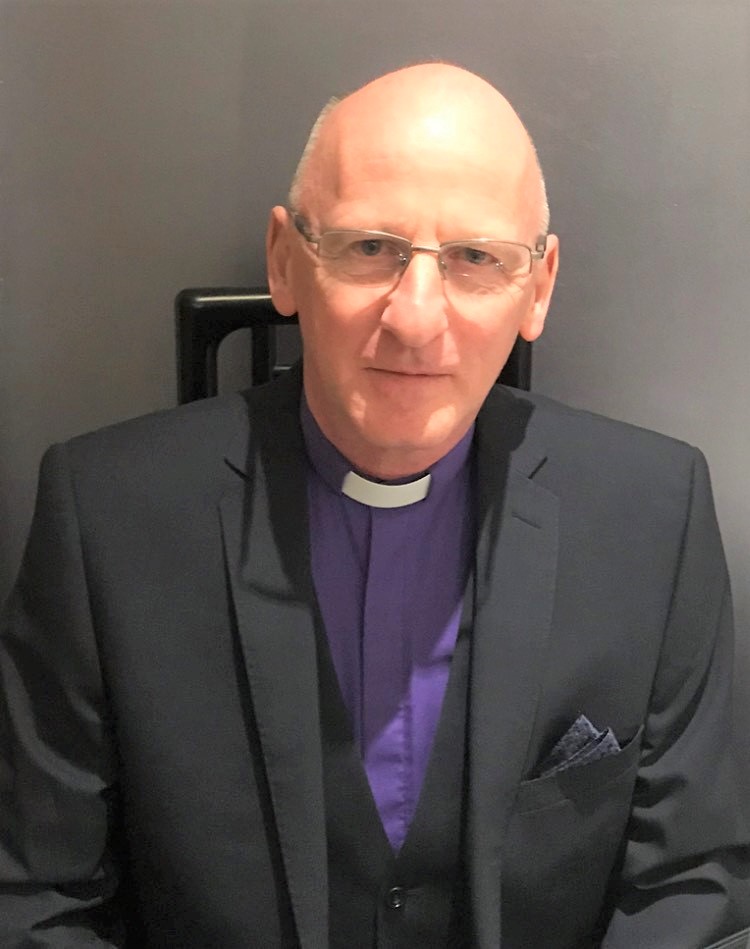 Welcome to our website.

The first statement I wish to make is that Paisley South Church seeks to be an inclusive and welcoming Church, celebrating our diversity and the dignity of every person, whatever their ethnic origin, gender, religious or social background, age, sexual orientation, mental or physical ability. You are welcome to contact us and very welcome to come along to the worship service on a Sunday morning [doors open from 10.20am, service starts 11am].

I have been the Minister at Paisley South since the end of January. After months of restrictions it is encouraging to be permitted greater freedom. The Church of Scotland supports the Scottish Government in seeking to protect the community and minimise risks, and so there is careful and considered progress as we remove rules which have guided us all for so long. I have been reflecting on the use of the rainbow in these past months and throughout history – you may find the article of interest. To access, click the link below the rainbow image.

This past year has seen a huge development in online worship, and even as in person worship resumes, the Livestreaming of our Sunday morning service, and its availability throughout the following week, has been so popular that we will be providing a hybrid worship - both in person on Sunday morning at 11am and online at the same time and thereafter. To access the service online please go to the worship page. The capacity for attendance on a Sunday morning is now 120 people and so there is no requirement to 'book' a place in advance. Name and phone numbers will be taken for purposes of 'Track and Trace', but indications are that this will also be phased out soon. We are also pleased to say that Sunday School, Sunday morning youth work and tea/coffee after the service are all being reintroduced in the coming weeks.

District elders will continue to work hard to keep in touch with church members in their homes, and the Pastoral Care team has been maintaining contact with many whom they would otherwise have visited in person. The delayed rationalisation of the elders' districts from both uniting churches has been completed. As expected, this will result in many members and elders making new connections in the near future. We are pleased that it is considered safe to resume some more direct contact with one another, but realise that we still need to be careful. At present [mid August] we are working on the reopening of the Church Halls for activities, and we look forward to seeing groups and activities resume. The leadership of both Church and each organisation/activity are working hard to ensure best practice is followed and high levels of safety are achieved.

I hope you find the website helpful, and invite you to join us on Sunday morning, or look at last week's service. If you wish to get in touch, please use the 'Contact Us' page - we would be happy to hear from you.

Stay safe,

David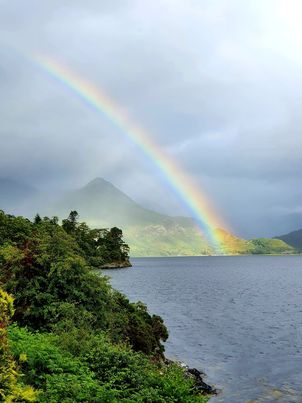 I have set my rainbow in the clouds, and it will be the sign of the promise between me and the earth.
Genesis 9:13


In this

article

, David shares his thoughts on the symbolism of the rainbow.

Cross of St John, Iona Abbey
We are grateful for the financial support of the congregation, whose commitment ensures the current and future provision of the Church in Paisley South. We are conscious that some people who have been enjoying the services online have asked how they can contribute. To facilitate this we have introduced the ability to donate through this website. We wish to express our gratitude for all who wish to support our ministry in this way.
If you would like to make a donation please click on the button below. This will take you to a third party website which will process the donation on our behalf. The cost of this service will be borne by the congregation.


Page Updated 20th October 2021 by AM